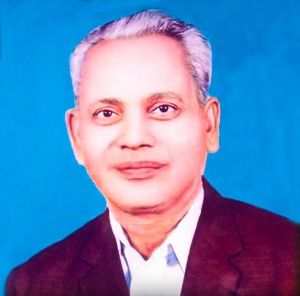 Founder Of Jagdish Foods Pvt. Ltd.
(Late. Shri Bhailalbhai D. Thakkar)
Our Success Story
Established by Late. Shri Bhailalbhai D. Thakkar, the leading manufacturer of Indian Snacks, Sweets and Namkeens Since last 7 decades(since 1945). Shri Bhailalbhai Thakkar, who was from Saurashtra moved to Vadodara before 75 Years. He started his business by selling famous Gujarati snack called 'Khaman-Dhokla' in a small bucket This Was the beginning of the never ending journey.
Today his sons and grandsons feels immensely proud to sell the same Khaman-Dhokla with hundred different varieties of food products. With wonder blessings of Shree Kalyanrai Prabhu and Shri Dwarkeshlalji Maharajshri, the 'Jagdish Group' is now Known all over the World. Besides being Known for its unique style of Packaging it believes to retain the unbeatable blend of quality and freshness of the food.
Our Motto
Food Brings Happiness....
We Bring Food....
Vision
To be the "World's Premier Manufacturer" of Quality Indian Snacks, Sweets & Namkeens
Value
Trusted Brand for Traditional Authentic Taste & Consistent Quality
Mission
Expand our wings across India & International markets More than 50 Countries till 2025